In the last five years, Miami has become the music festival destination, from Rolling Loud, to III Points, to Ultra, and most recently, the Miami Beach Pop Festival.
If you needed a reason to go to Miami on a random weekend, well, now you do. Miami Beach is hosting a three-day festival, very aptly called the Miami Beach Pop Festival. It's taking place on November 8th, 9th and 10th, and features big names like Chance The Rapper, Kygo, Daddy Yankee, Sean Paul, T-Pain, Jack Johnson and much more.
Here's the lineup; it's pretty dope: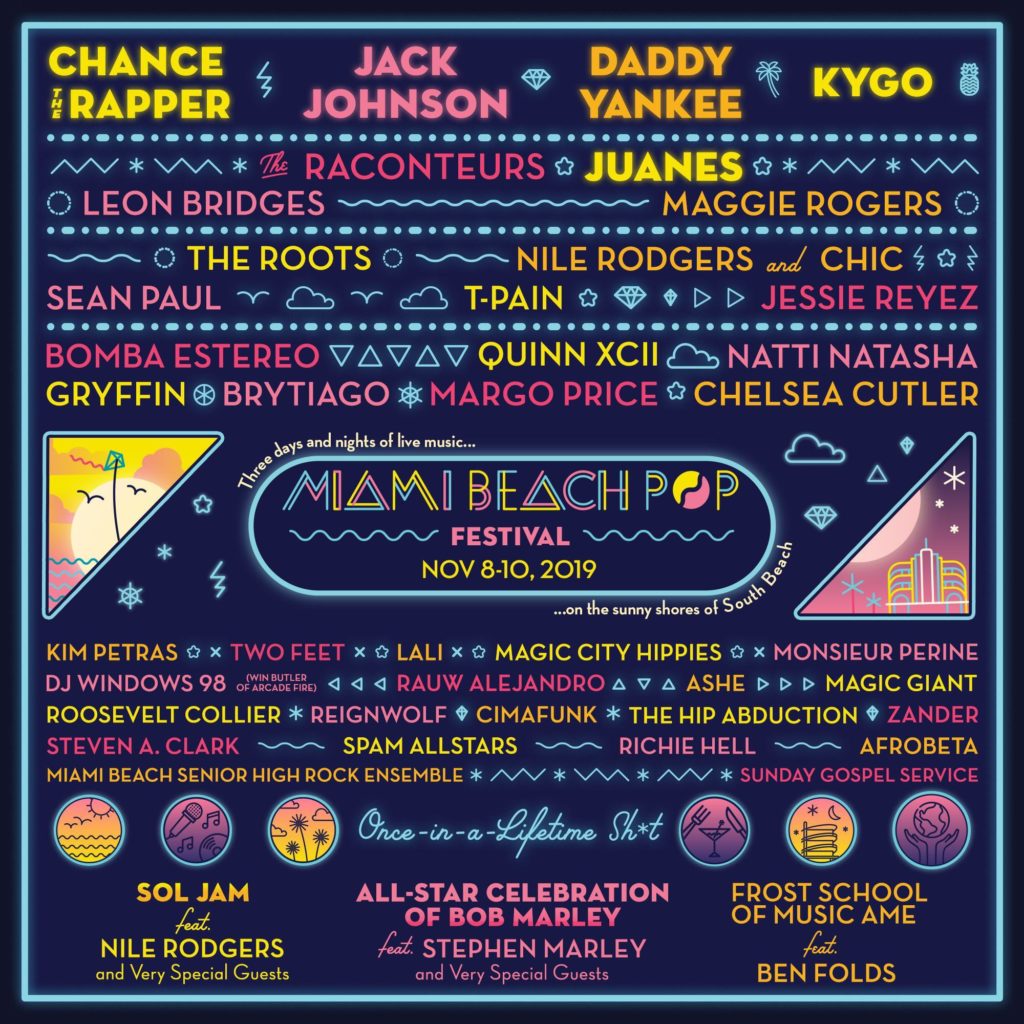 Tickets go on sale starting today. This makes us ask: what's your ideal fall destination for a concert weekend like this one? Let us know!