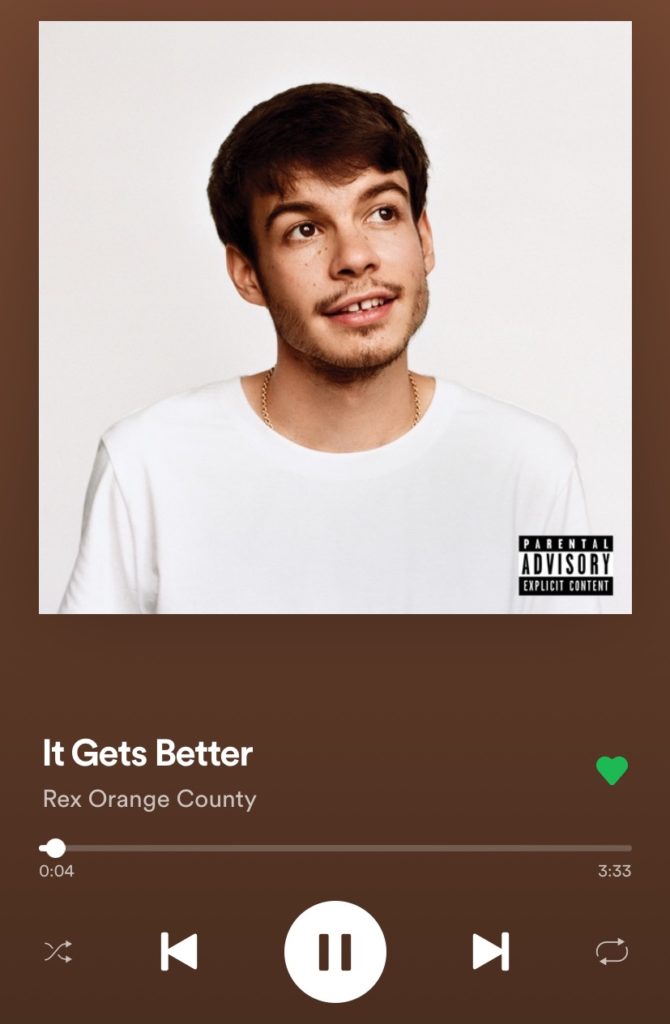 Rex has done it again, people. The British singer-songwriter just debuted his third album today, and honestly, I can't get enough.
Pony captures Rex's growth in a way that still maintains his musical style. It's fresh, while still Rex. The album starts off with one of the singles, "10/10". I would say this was the most he's branched out musically so far, with synth beats and drums keeping the pace of the song.
The first lyrics are, "I had a think about my oldest friends. Now, I no longer hang with them." The fact that this album starts right off with self reflection says a lot when comparing that to his previous two albums. His second album, Apricot Princess, began with about a minute of all-consuming strings, and then the words, "You can never do wrong, it's me that makes the evening long."
Pony centered strongly around the theme of mental health, and Rex's own battle with it. I found metaphors of that battle not only in the lyrics, but also the music. "10/10" begins with a heavy electronic sound (very unlike him), and the album slowly crescendos into a beautiful, strings-heavy ballad called "It Gets Better." The album follows his headspace and how his thoughts changed as he got more and more help for his issues, and the instrumentals mirrored that.
Another one of my favorite songs off the album was "Never Had The Balls." It follows a common theme of talking about serious topics with upbeat melodies behind them in order to form mini dichotomies.
If you loved Rex's previous albums, expect more of the same personal storytelling, but with more transparency than ever before. While Apricot Princess and Bcos U Will Never B Free featured epithets of his life and love, Pony dives straight into his subconscious.
Listening to Pony felt like a privilege to hear his inner thoughts. He voiced thoughts many people aren't willing to even face; with everything from losing childhood friends in "Face To Face" to being taken advantage of in "Stressed Out."
Pony reminds listeners that it's crucial to ask for help when you need it, and that life is all about continuing to try.
Being an avid fan of Apricot Princess, I was anticipating the end of Pony to end on the same haunting note that that one did. But the final song on Pony, "It's Not The Same Anymore," ends on a hopeful note. And I like that.
Like his other albums, Pony begs at least three listens to fully absorb the magic in its message.
If you're looking for new music this weekend, I highly recommend Pony. It'll leave you wanting more.