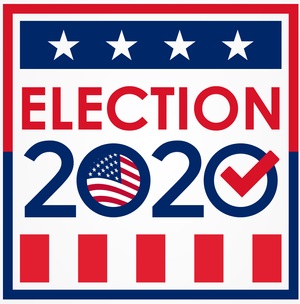 Boston Market
Boston Market will treat voters to one free slider from 9 p.m. until close at all their locations nationwide on Tuesday, November 3rd, no purchase necessary. Slider Options include: Chicken Cheddar, Turkey Cheddar, Chicken Chipotle or BBQ Meatloaf.
Grubhub
Grubhub users can take advantage of all sorts of deals on Tuesday, November 3rd, with deals ranging from free delivery to discounts. Red Lobster will be offering free delivery on orders over $25, and 7-11 will have free delivery on orders over $15, same with BurgerFi. Burger King is offering $3 off $18 or more orders, California Pizza Kitchen fanatics can get $10 off their order of $30 or more. There's other participating restaurants like Hooters to PF Chang's, and many more.
Krispy Kreme
Visit any participating Krispy Kreme on November 3rd for a free original glazed doughnut. No proof of voting is required for the freebie, either, anyone gets to enjoy this sweet treat. Krispy Kreme will also hand out 'I Voted' stickers to honor those who mailed in their ballot this year.
Jimmy John's
Jimmy John's is offering BOGO 50% off 8-inch or 16-inch sandwiches through November 8th. Use promo code RMN at checkout if ordering online.
Chili's
Chili's is offering up $5 Presidente Margarita until November 3rd. This is available for dine-in or to-go and you'll receive an Chili's 'I Voted' sticker.
McAlister's Deli
Join McAlister's Rewards loyalty program and download their app for a 'Buy One, Get One Free' sandwich coupon that will be added to your account November 3rd.
Uber
While Uber's 'Get Out the Vote' has been around for a while now, Uber is amping things up in 2020. Uber is offering 50% off round-trip rides to and from the polls – up to $7 each way or $14 round-trip for cars, bikes and scooters. Check out the Uber app to find your correct polling location.
Lyft
Lyft's 'Ride the Vote' initiative offers riders 50% off one ride up to $10 to any polling location or drop box on election day. Use the code '2020VOTE' when you request a ride.
Hertz
Hertz wants to help get you to the polls with their 'Drive the Vote' initiative. This promotion includes one free day when you pick up on either November 2nd or 3rd. At least a two-day rental is required at participating neighborhood locations. Use the code '210350' when reserving your rental car.